Leslie Regier for Congress
No party. No partisanship.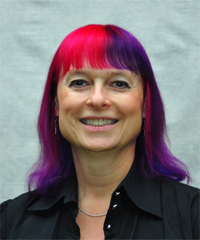 Correspondence may be sent to the following address, but please do not send any contributions at this time.

Regier For Congress
P.O. Box 6158
Kent WA 98064 Contribution notices are at the bottom of the page.
---
Polarization and my Third Option
This page is the result of attending candidate forums and answering a variety of questions. I address important concerns below, and they go along with my three main platform points of STEM, Space Exploration, and Community.
First off, we simply need to stop it with the polarization. All it does is bog us down and hold the entire nation back from moving into a positive future that accommodates and supports all.
This is really a multi-part issue with a variety of factors leading to polarization and division of our government and society. A contributing factor is our unfamiliarity with each other and with our mutual concerns. For more on that, see my write-up regarding my Community platform point.
Another big part of this polarization comes from fights over a variety of issues. These fights end up as tugs-of-war with the two sides involved staring at each other and the issue at hand with tunnel vision. No matter the outcome in these tugs-of-war, when there is finally a winner, the losing side will be angry, disenfranchised, and alienated. Is that a healthy result? No, it is not. We must find another way, or we will be left behind as a nation and as a culture.
This is where my Third Option comes in.
As a generalist and a critical thinker, I look to the bigger picture. I want to find that third option that satisfies both sides without alienating one or the other. The sides involved in a tug-of-war need to take a time out, step back, and look at their issue's surroundings. Is there another way—another route—that both will agree upon to reach a mutually satisfactory result? We won't know unless we try. We must brainstorm and ask outsiders' opinions. We can be innovative and effective if we're willing to try. I am.
One of the things we need to look at in any contested issue is what the issue is really about. Sometimes the sides involved are unaware of or have forgotten the real issue. We need to step back and assess what we are really fighting over. Is it truly the issue—or is it merely an effect or associated condition of the issue?
I'm going to lay out a very simple, made-up example. Let's say there is a yard item called a lawnwidget. Side A wants to ban lawnwidgets because they're killing squirrels, and Side B says "No way, lawnwidgets are very helpful in the yard." A legislative tug-of-war ensues. If the two sides had taken a time out and looked at the bigger picture, they'd have realized that the paint on the lawnwidgets attracted the squirrels, intoxicated them when chewed, and later the squirrels fell out of the trees to their deaths. The Third Option in this case that no one seemed interested in was to change the paint so that the squirrels were no longer attracted to chew it and become intoxicated. By making the effort to find the Third Option, Side A is satisfied, because the squirrel deaths due to yardwidgets went to zero, Side B was satisfied, because they could keep on using their yardwidgets as before, and neither side was angry and disenfranchised. Everone one is happy, but during the original tug-of-war no one could see the better third option.
Home


Notices:
•Contributions will be used in connection with federal elections and are subject to the limits and prohibitions of the Act (11 CFR 102.5).
•Federal law requires us to use our best efforts to collect and report the name, mailing address, occupation and name of employer of individuals whose contributions exceed $200 in a calendar year (11 CFR 104.3).

Site Content © 2018 by Regier for Congress