Leslie Regier for Congress
No party. No partisanship.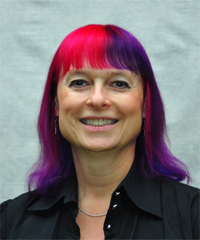 Correspondence may be sent to the following address, but please do not send any contributions at this time.

Regier For Congress
[campaign P.O. Box no longer active] Contribution notices are at the bottom of the page.
---
Miscellaneous Topics
---
Percentages and Representation
This is in response to two things. First, in the debate held at the Seattle Public Library there was a comment about representing "the 99%." Second, a question in the League of Women Voters forum in Shoreline asked about representation.
I'm counted among the 99%, as it is put, but I am here for the 100%. That means I'm here for everyone—up, down, right, left, people, businesses, the local jurisdictions, et cetera. Voted for me? Thank you. Did not vote for me? I'm still here for you. Didn't want to vote? I'm here for you anyway. Could not vote because of a felony conviction? You still need representation and I'm here for you. That is what being a U.S. Representative is. It is providing everyone in the district, without discrimination, a voice in the federal government. It's impossible to do everything for everyone, but I am interested in hearing the full range without discrimination and leading us on the best, most productive course possible.
---
Home


Notices:
•Contributions will be used in connection with federal elections and are subject to the limits and prohibitions of the Act (11 CFR 102.5).
•Federal law requires us to use our best efforts to collect and report the name, mailing address, occupation and name of employer of individuals whose contributions exceed $200 in a calendar year (11 CFR 104.3).

Site Content © 2018 by Regier for Congress